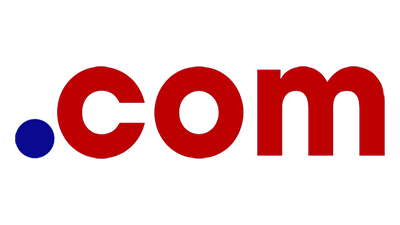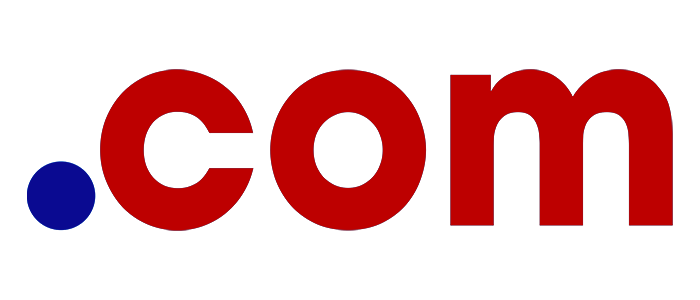 A website internet address is called a uniform resource locator or URL for short. A website's URL will point to a particular location on the internet where a particular website is being hosted.
A website will consist mainly of a set of web pages that are inter-connected and they have the same domain name.
A website's address consists of 4 distinct parts.
Protocol: A protocol is an agreement that is between two different devices to transmit their data in a particular type of format. There are 2 main types of these Internet protocols and they are http and https.
Domain Name: A domain name is a unique name that is given to a particular website. A website's domain name is purchased from a domain registrar (domain seller). Some examples of registrars are Namecheap.com, Namesilo.com and Name.com, etc.
Domain Extension: A domain extension is what follows the domain's name and is found on the end. For example .com, .org, .net, etc…
Port Number: The port number is the port at which a particular website is found on the web host's servers. Make note that a particular domain's port number might or might not be listed at the end of the domain's name and its extension.
If there's not a number showing at the end of the domains internet address, then the default port that will be used is based on the protocol for that particular web address.
The standard port number that's associated with http addresses is '80', whereas, the standard port number that is associated with https addresses is 443. Keep in mind that most of the time the port number is not visible in the search bar of a web browser.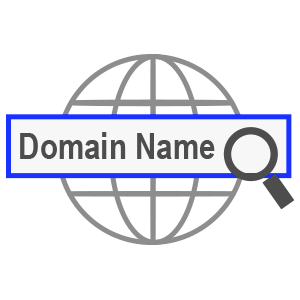 What a Domain is:
A domain name and the domains extension is combined and is known as a 'domain'. A domain has a very high degree of importance for a website's address or for an email address.
What is .com?
There are hundreds of different domain extensions that are available to use, such as .net, .website, .edu, etc.. The domain extension .com is one of these domain extensions. A domain name's extension is the top-level part of a particular domain name.
This implies that you'll be able to guess the main intent of a certain type of website, perhaps it might belong to a certain non-profit type of organization (.org), educational type of institution (.edu), for governmental uses (.gov), etc. The domains that are .com domains indicate that a website probably has some sort of 'commercial' use.
Since the Internet was first launched, the domain extension .com was used mostly for commercial type websites. However, today the domain extension .com can be bought and used by almost anyone who wants one, even if you're not using that domain for business type purposes.
Today you can buy and obtain your own domain name very easy and simply as well as it being quite inexpensive in todays market.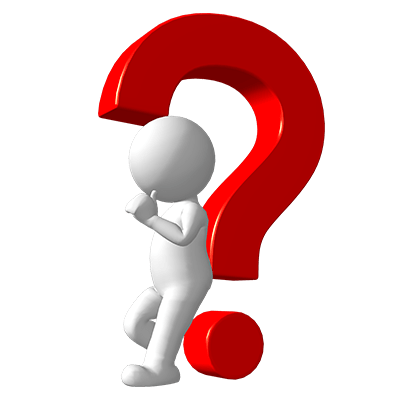 How can you get your own .com Domain?
The steps below explain how you can get a .com domain of your own for your business or personal use:
First choose a domain name that is available that suits your particular products, brands, services or other use. It might also be the name that you have for your business.
After you have chosen the domain name that you want, you will then need to go online and purchase it from one of the domain selling companies (registrars) and then register the domain name.
(Get your own domain name at Namecheap HERE)
If the domain name that you're wanting to get is available, you can buy it for just one year or more if you would like. Sometimes registrars will let certain domain extensions be able to be registered for up to 10 years.
There are many different websites that will allow you to purchase your domain and register the name online, that too will happen almost instantaneously.
Then all you'll have to do is to go to the domain seller's/registrar's website and purchase the name of your choice and select the length of time in quantity of years, that you are wanting to register the domain name for, and then just make your payment for your domain name.
Although the domain extension .com is not just used for only commercial only uses today, there are also several other domain extensions that are available, such as .gov, .edu, etc., that are still only being used for what their intended purpose is.
These days there are more and more new domain extensions coming out all the time. Some have more specific intended purposes such as .store, .video, .jobs and so on.
So basically if you want to create a specific type of website then there is probably a domain extension that would be perfect for it besides using the traditional .com domain extension.
---
(Disclaimer: Purchases through some links on our site may earn us an affiliate commission.)